At MDW 2023, "Surfaces with a view" celebrates FENIX®'s 10th and Formica® Brand's 110th anniversary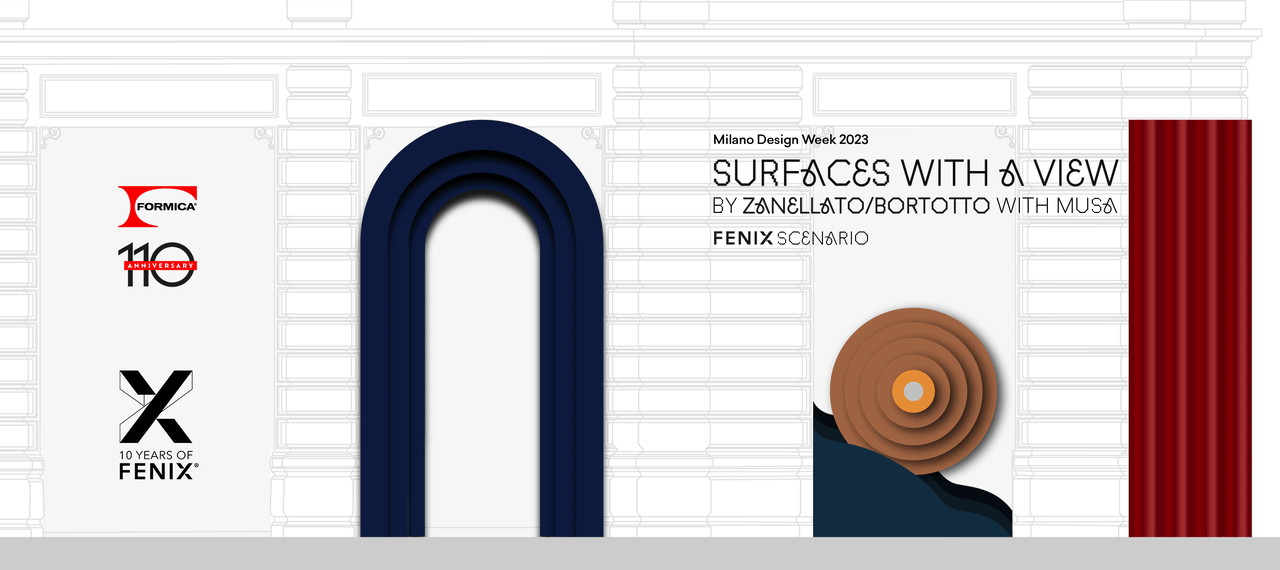 At MDW 2023, "Surfaces with a view" celebrates FENIX®'s 10th and Formica® Brand's 110th anniversary 
From April 18 to 23, "Surfaces with a View - Unconventional Of Matter Stories" opens FENIX Scenario to the community, turning the showroom in an open-air theatre for Milano Design Week. A platform with long stepped seats invites you to observe through the windows the "theatrical" performances taking place inside the space and then enter to discover them up close. You will enjoy stages designed with materials of elegant colour combinations, creating an area of different cultural stimuli.
The long Milanese tradition linked to the world of theatre and music is interpreted within FENIX Scenario, which is transformed into an environment that combines retail, art and entertainment.
On the occasion of FENIX®'s 10th and Formica® Brand's 110th anniversary, the two companies join forces in a scenographic project of interaction and inclusion. Designed by Zanellato/Bortotto and Musa, "Surfaces with a view" becomes an opportunity to stage the future of surfaces and materials proposed by the companies and tell innovative ways of conceiving spaces.
A multisensorial performance by KHOMPA and Akasha also takes part to the show at FENIX Scenario. Involving sound and visuals in a symbiotic relation, the artistic duo stages the electronic music of KHOMPA's drums leading the projection of images by Akasha. You will digitally explore the materials shown in rhythm with the music play.

To find out more about the theatrical performances of "Surfaces with a view", please visit the MDW 2023 dedicated page.
Five stylish and functional ideas to design your office with FENIX